Follow these guidelines to keep the hoses in good working condition, and respectful to garden plots and gardeners.
Completely Turn Off Spigot
Make sure to turn spigot off by pushing the handle ALL THE WAY DOWN when you are done watering your plot.
Pressure WILL build in the line and burst if its left in the "up", or "half up" position.
Don't just turn the spigot off, please also shut the sprayer nozzle off so when the spigot is turned on by the next gardener, they don't get sprayed.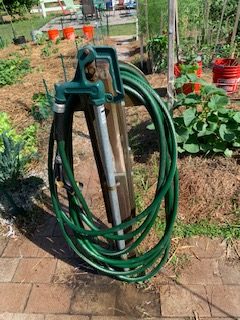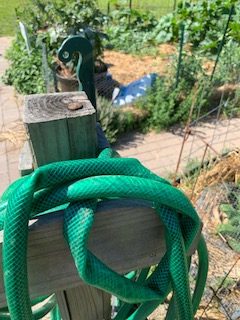 Properly winding the hoses will extend their life.
When winding the hose, wind it loosely to prevent kinks. Once they are there it is permanent damage.
Place all of the hose on one side of the hose holder so the next person does not have difficulty being able to extend it.
Be careful not to drag hoses across the corners of renter plots and damage plants. If you have a plot that is in the path of a hose, consider adding a stake to the corner to help prevent this.
Be careful when winding the hose so that it does not interfere with the plot close to the spigot.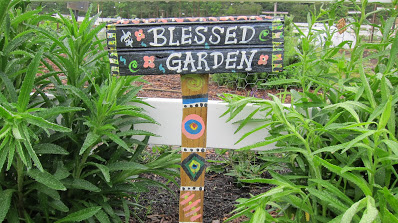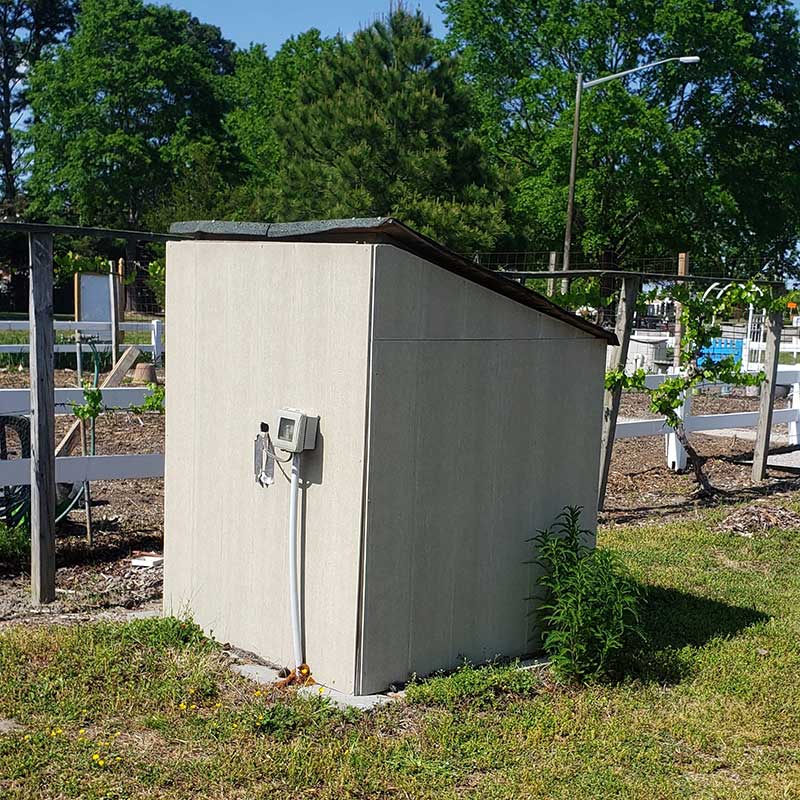 If you find any issues with the irrigation system like the pump not working or you see a leak – follow the guidelines in the Emergency Process.